One of the benefits of working in executive search is the opportunity we have to interview numerous candidates for our clients. One of the biggest areas of regret we hear from candidates is regarding their professional networks or more specifically their lack thereof. As professionals, our networks are one of the most valuable assets we develop in our career, so why is it that we don't spend more time focusing on them?
I recalled some feedback I received from a contact at one point in my life, which was "you shouldn't worry too much when you have adversity in your career, you've done a good job with your network."
At first, the comment appeared immediately clear to me, but as some time passed, I wanted to dig deeper and gain some insight into how that person arrived at that observation.
The person said to me, "I am impressed with the circle of people you have developed throughout your career, the positive feedback I get from contacts when your name comes up, and that you have found ways to stay in touch with people in your professional network."
It was information that I took for granted at first, but it made me reflect on what I and others had done to successfully build and sustain their network. Whether you are pursuing a new role, starting a business, or have other reasons, here at some thoughts and tips around sustaining your professional network.
Know your style. Both in growing and sustaining your network it is important to realize we all have different approaches. As we have discussed with many interviewees, don't try to be something you are not. This only makes you uncomfortable, adds stress, and may not allow you to accomplish what you set out to do. As an example, I like many others am an introvert. For me, this means there are certain settings I am less comfortable in interacting with others. Don't put me in a room at a cocktail reception and expect me to start talking to strangers. Getting the conversation started is not my strong suit, but I am fine once it is going. This also means that I know building my network strength is through 1:1 interactions, small groups, and through my actions (such as presentations). Just because I may not excel in one manner of networking doesn't mean there aren't other avenues where I can thrive in making connections.
Small gestures, big results. One of the fears of keeping your network active is that it requires significant interaction with the people. On the contrary, sometimes small gestures can go a long way. A peer I once worked with was great at sending their contacts a quick happy birthday message. It took a little bit of effort to track all the birthdays for this person, but a quick message goes a long way. Even though numerous social media tools help us with keeping track of significant life events, this person went the extra mile with a quick text or email. It felt personal, genuine and was an all-around nice gesture. I know if this person ever reached out to me, I wouldn't think twice about taking their call.
Schedule your network, it's a process. Just like the birthday example above, staying in touch with your network takes active planning. Depending on the size of your network it may require a different approach. Think about who you are trying to stay in touch with and take the time to develop a strategy. As an example, you might decide that some of your contacts will hear from you monthly or quarterly, while others may only hear from you semi-annually or annually, and certain contacts may receive a phone call while others will receive an email or LinkedIn message. If you have a clear strategy, you can then schedule your activities, you're more likely to follow through.
Nobody's perfect, we all drop the ball, so reconnect. We're all busy, we have lives outside of work, and life happens. One of the great things I have learned about my network is that people are always willing to reconnect. I have been guilty of not staying in touch with some contacts that I made early in my career. At the end of the day, we as humans are social creatures and for the most part, like to help others when we can.
I recently reached out to a contact I hadn't spoken within 20 years. It took some courage and gumption, but I crafted a sincere message to the person about where I have been and congratulating them on their success. The person was more than gracious when they received my initial message, and I was surprised to hear that this person had been following my career. Regardless if they had been following or not, they welcomed the opportunity to get reacquainted. I am happy to say this person is part of my network again and we speak a couple of times a year.
A strong and well connected professional network can be the difference between having a cohort of supportive colleagues who are advocates for your ideas, your work, and your career success and who (more importantly) you advocate for in kind, and having no one who answers your call when you need expertise, perspective, or help. Make it a habit to keep connections with your network warm, and you will reap the benefits for years to come.
Square Up is a healthcare firm that searches for leadership talent for organizations and provides advisory services to clients. Our years of experience and expertise differentiates the talent and solutions we provide to clients.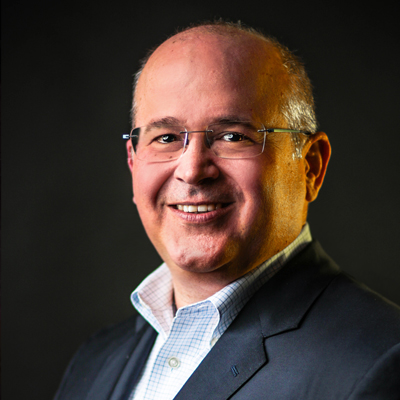 Larry Trilops
Co-Founder, Managing Partner
Larry Trilops is the Principal Advisor for Square Up Executive Search and Healthcare Advisors. Square Up is a healthcare firm that searches for leadership talent for organizations and provides advisory services to clients, focusing on ambulatory strategies, innovations, and program implementations. Our years of experience and expertise differentiates the talent and solutions we provide to clients.