Interim Leadership Placement
Job vacancies in leadership positions do happen. Often, the best way forward is to hire an interim leader.
Square Up is poised to help fill your immediate needs with qualified, experienced professionals who are wired to step in and step up until a permanent leader is found. We've got you covered from Director levels to C-Suite candidates.
The way we see it, interim leadership, while important, is a fraction of the bigger picture—a long-term solution.
Therefore, we only charge a one-time fee, which happens to be a fraction of our industry's norm. And to show we mean business, we always apply the interim search fee toward the cost of finding a permanent placement. It's just the right thing to do.
Square Up Interim Solutions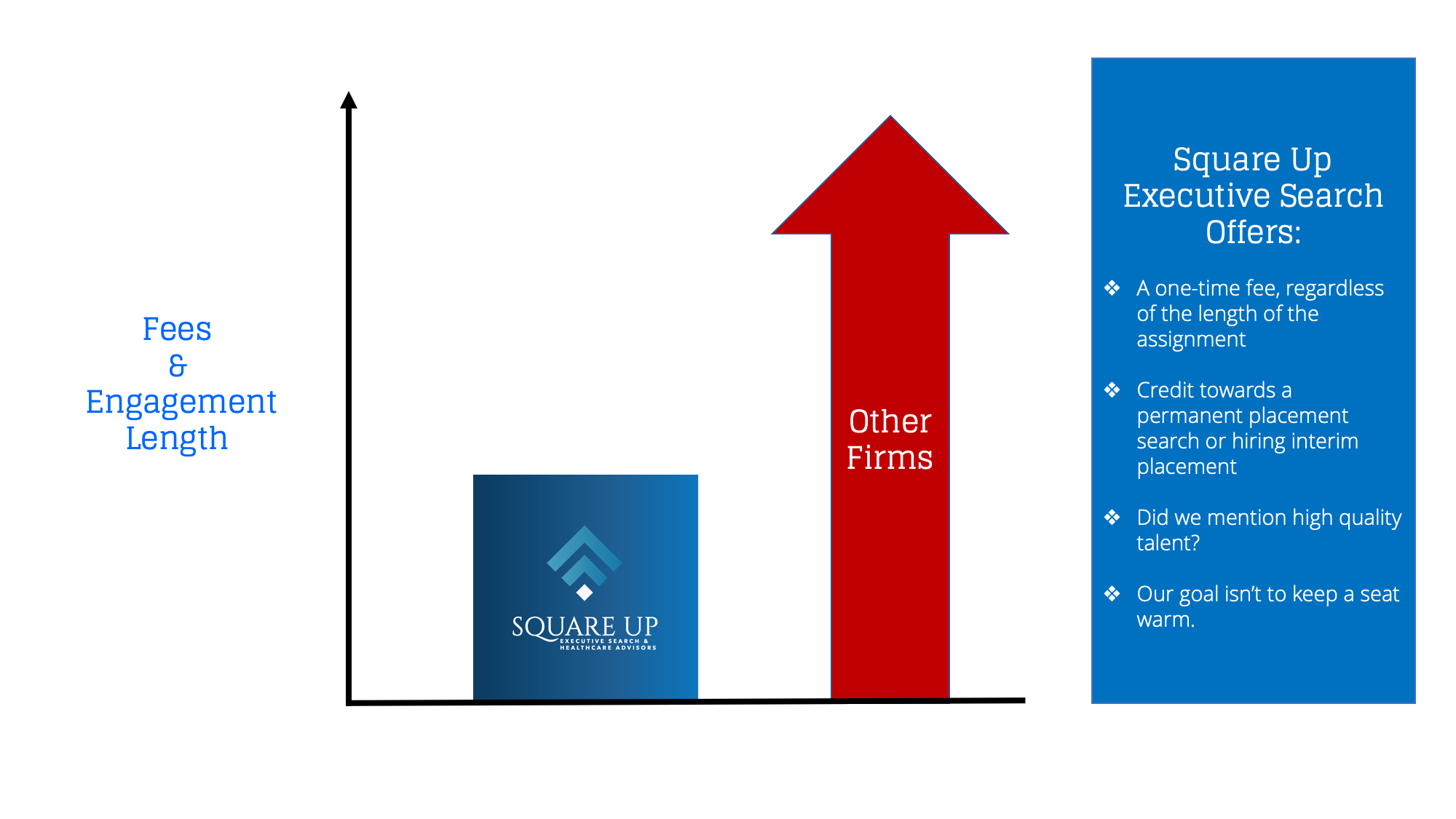 Find the Right Fit
Whether temporary or permanent, we can help you find the right candidates for the job.